Warning:This blog contains large pictures, videos, and links. It may take a little while to load.
Christian the Heretic tagged me to do this survey. I've been spending less time on the internet and ning lately so I'm a little behind in getting it done. However, I've had many hot celebrities floating around in my head thanks to this survey and I finally had to sit down and just finish it. And since I not only like to put off projects, I like to increase their difficulty, I've added some extra categories at the end of the official survey because there was just too much sexiness to be contained in 25 questions. Enjoy.
Here are the rules:
* NO repetitions
* Pick any celebrity or fictional character for each response
* Tag three people: Jordon, Elizabeth, Tree-saw, and I'm semi-tagging Morgan le Fay because even though she's already done this she's thinking of doing it again.
1. The guy you'd take to meet your parents...
Eddie Izzard - My mom would completely love him and he'd be hilarious and witty at the dinner table. My dad would be freaked out but I'm okay with that.
2. The one woman you would do...
Salma Hayek/Frida Kahlo (Frida)/Carolina (Desperado) - she seems comfortable with her body and sexuality, plus she looks like she's frisky with a quirky sense of humor.
3. The guy you would have sex with in your parents bed...
Logan Echolls (Veronica Mars) - cause he's a tortured bad boy and a total smart ass
4. The one woman you would take to the mall...
Zooey Deschanel - because we would skip the mall and dig out fabulous treasures in little boutiques and vintage shops.
5. Your female BFF
Sarah Polley - she's amazingly talented (acting, directing, singing) and opinionated. She's been politically active since she was a child, to the point of having had teeth knocked out during a violent protest. She's even been blacklisted by Disney. She's had a lot of struggles but she's still passionately creative.
6. Your male BFF
Xander Harris (Buffy the Vampire Slayer) - he's goofy but he's got your back in a fight, even if he gets knocked out for it. Just like Willow I'd have a total crush on him. He's the heart of the Scooby gang.
7. Your gay BFF
Rupert Everett/Dirk Simpson (Unconditional Love)/George Downes (My Best Friend's Wedding) - he's a bit wacky and dramatic, he'll take you dancing, sing a song with you, and track down a murderer. He also looks like he'd give great hugs.
8. The guy who'd take you to the prom...
Patrick Fugit/William Miller (Almost Famous)/Paul Trout (White Oleander)/Patrick (Saved!) - he seems like the perfect combination of high school hottie, slightly nerdy, sweetly shy, and yet totally willing to dance and have fun at the prom.
9. Your big brother...
Robert Downey Jr/Tommy Larsen (Home For The Holidays) - because he goes home to support his sister when she's having the worst day of her life, he pulls annoying pranks on her to piss her off and make her laugh, and brings his gorgeous friend with him for her to fall in love with.
10. The guy you'd marry...
Colin Firth/Mr. Darcy (Pride and Prejudice)/Mark Darcy (Bridget Jones's Diary) - he starts off completely infuriating but underneath he's a good man who tells it like it is and loves you for who you are. Plus he looks damn sexy when he's soaking wet from a quick swim and caught off guard.
11. The two guys you'd have a threesome with...
Gael Garcia Bernal & Diego Luna/Julio & Tenoch (Y Tu Mama Tambien) - um....do I need to explain why? Okay, hotness....utter hotness. Plus they seem like they'd enjoy each other while still being attentive to me.
12. The woman and guy you would have a threesome with...
Kate Winslet & Patrick Wilson/Sarah & Brad (Little Children) - so beautiful and passionate. I'm sure it'd be a night to remember.
13. The guy you'd go clubbing with...
Hal Sparks/Michael Novotny (Queer As Folk) - in real life he's a straight comedian with a love of martial arts & rock music, on TV he plays an adorably sweet gay man who spends most nights dancing the night away in a club full of half dressed men. Sounds like a perfect club date to me. And oh yeah, he could bring Brian along......*must....include...picture of...Brian*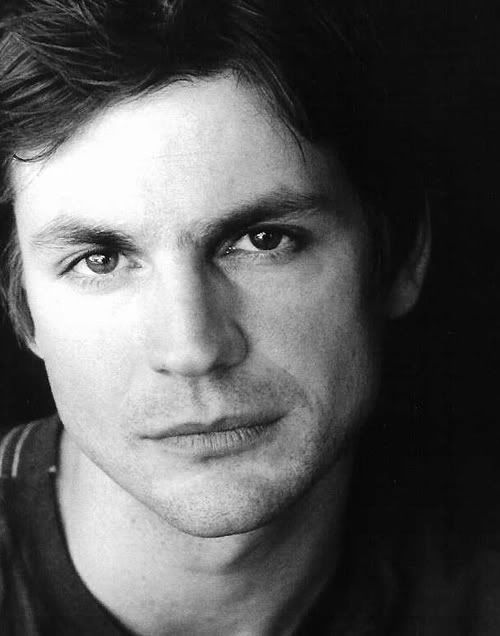 Brian isn't technically in any category here but he clearly deserved to be on this page.
14. The guy you'd have hot angry sex with...
Kevin Smith/Ares (Xena & Hercules series) - he's sexy, he's the god of war...what more could you ask for.
15. The girl/guy you'd call after a break-up...
Elle Woods (Legally Blonde) - she would be completely supportive and take me out for a latte and a some pampering. My toes and fingernails would look fabulous.
16. The guy you'd have sex with when no one was around...
Richard Armitage/Guy of Gisborne (Robin Hood)/John Thornton (North and South) - he's the bad guy, so it wouldn't be a lasting relationship, but he's dead sexy when he's angry.
17. The guy you'd have sex with while cheating on your husband/boyfriend...
Johnny Depp/Roux (Chocolat) - soooo worth it.
18. The guy you'd tell all your secrets to...
River Phoenix/Chris Chambers (Stand By Me)/Danny Pope (Running On Empty) - those beautiful eyes, that crackly voice...I could easily tell him all my secrets and worries and know that he would listen.
19. The person you would commit a murder with...
Christian Slater/JD (Heathers) - he's a sexy psychopath with his own self-destruct button.
20. The boy you'd go to the gym with...
D.B. Sweeney/Doug Dorsey (The Cutting Edge) - he'd be the perfect combination of flirty and competitive.
21. Your shoulder to cry on...
Martin Donovan/Ralph Touchett (The Portrait of a Lady)/Matthew Slaughter (Trust)/Bill Truitt (The Opposite of Sex) - a big guy with a lot of vulnerability, intelligence, sensitivity, and intensity. That shoulder looks awfully tempting.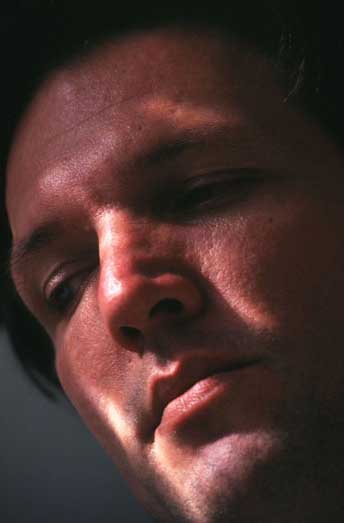 Note:The picture I wanted to use was too small to post and the video (first 1:20) I wanted to use had disabled embedding.
22. The guy you'd ask to beat up your cheating boyfriend/husband...
Alec (Dark Angel) - genetically engineered hottie, he acts like he'd only be interested in protecting himself but if you got him on your side he could easily beat up an unfaithful spouse.
23. The guy you'd always come back to...
The Doctor/Christopher Eccleston/David Tennant (Doctor Who) - he's a Time Lord. He'd always be there, ready for another adventure.
24. The guy you'd die for...
David Duchovny/Fox Mulder (The X Files) - he's passionate, he seeks the truth, and he'd die for me (especially if I were Dana Scully in this scenario) so why not return the favor. Not to mention he's got the perfect combination of smart, funny, and sexy.
25. The guy who'd get you pregnant...
Gerard Butler/The Stranger (Dear Frankie) - I know some have postulated that this implies a one-night-stand, but I'm going the other way and assuming this is the guy who'd be a good father.....though I wouldn't turn down a one-night-stand if he offered.
Okay, that's the end of the official survey. I've added the rest. Anyone I've tagged is not required to do any of my additional questions unless they want to.
26. Your big sister
Janeane Garofalo/Vickie Miner (Reality Bites)/Marcy Tizard (The MatchMaker) - because she's funny, sarcastic, super smart, and I think I'd learn a lot from her.
27. The guy you'd want to sing you to sleep...
Chris Isaak - sexy, sultry, surfer.
28. The guy you'd move to another country for...
Jonathan Rhys Meyers - Irish hotness
29. The girl you'd move to another country for...
Sophie Marceau/Elisabeth Laurier (Firelight) - French hotness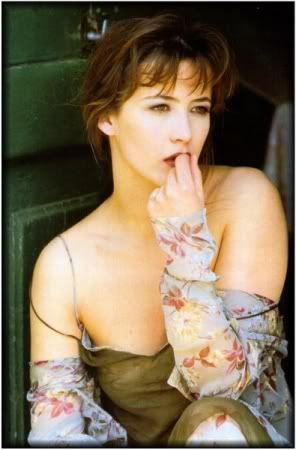 30. Vampire/Werewolf/Supernatural or Fantasy Being you'd have sex with...
Spike (Buffy the Vampire Slayer) - violent, British, buff, vampire with cheekbones so sharp they could cut you. Plus he's so passionate he can bring down a building while having sex with you....rowr!
31. Co-worker you'd want to have sex with...
Will Yun Lee/Det. Danny Woo (Witchblade) - he's your partner and your best friend, but who wouldn't want to go there?
32. The guy you'd want to start a revolution with...
Daniel Day Lewis/Hawkeye (The Last of the Mohicans) - because he will find you, no matter what happens. Plus he looks so darn sexy running through the woods.
33. The guy you'd want to be obsessed over you...
Gary Oldman/Dracula (Dracula) - his obsession lasts centuries and he's got black magic skills
34. The guy you'd want to run away with...
Edward Norton/Walter Fane (The Painted Veil)/Eisenheim (The Illusionist)/Brian Finn (Keeping the Faith) - there's a bubbling passion underneath that calm, sweet veneer. That crooked smile does it for me every time.
35. The guy you'd like to tango with...
Brendon Fraser/Bill Winterbourne (Mrs. Winterbourne) - he doesn't look like he could dance but he could clearly sweep me off my feet.
Note: the actual dancing doesn't really start until about 2 minutes in.
36. The guy you'd want to live next door to...
Mark Ruffalo/David Abbott (Just Like Heaven)/Matt Flamhaff (13 Going On 30)/Lee (My Life Without Me) - could you resist him if he was just next door? I couldn't.
37. The guy you could stay up all night talking to...
Chris (Northern Exposure) - I could listen to him for hours and we could easily discuss a variety of subjects; love, philosophy, art, politics, sociology, history, mythology, and of course sex.
Note: Ignore the horrible 90's fashion. I really wanted to post a picture of the character instead of the actor so my options were limited.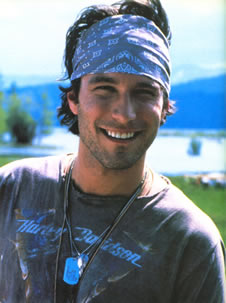 38. The guy you'd want to spend your birthday/New Year's Eve with...
Jake Ryan (Sixteen Candles) - the hot guy who finally realizes how fabulous you are....and he'd look damn good in a suit.
39. The guy you'd drive all night to get to...
Goran Visnjic/Alek Spera (The Deep End) - because he's that sexy and I'm sure it would be a rewarding experience.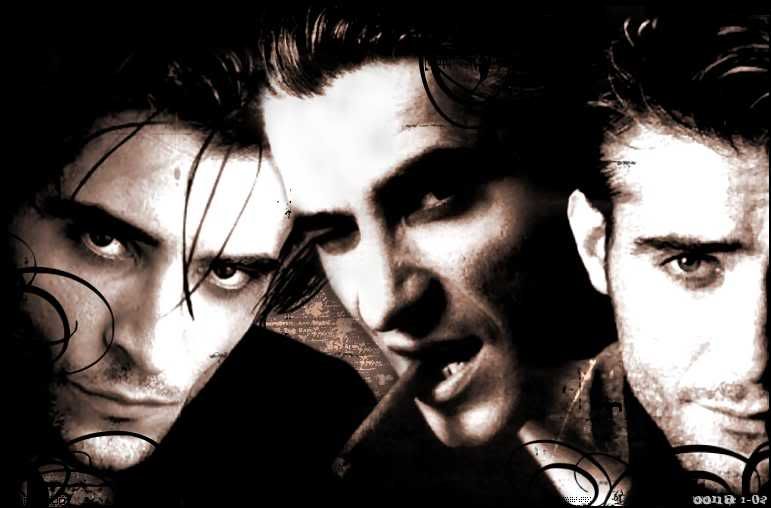 40. The guy you'd go with on a mission of vengeance...
El Mariachi (Desperado) - he's mysterious, brooding, and has a wicked arsenal.
41. The guy you would break out of an asylum/prison with...
Bodo Riemer (The Princess and The Warrior) - he'd save your life and put it at risk at the same time. I'd certainly jump off a building with him.
Note: This awesome fanmade video is semi-spoilerish.
42. The girl you would have cocktails with...
Audrey Hepburn/Holly Golightly (Breakfast at Tiffany's)/Reggie Lampert (Charade) - could you get any classier or more fabulous? Not to mention how chic we'd look.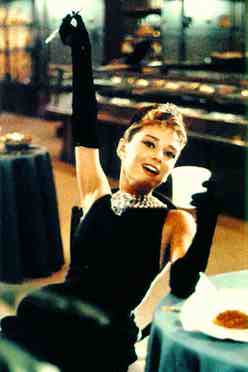 43. The girl you would pick up guys with...
Barbara Stanwyck/Jean Harrington (The Lady Eve)/Sugarpuss O'Shea (Ball of Fire)/Phyllis Dietrichson (Double Indemnity) - clever, sassy, sexy, and a little bit dangerous. She's got street smarts and knows all the dirty jokes but still manages to keep it classy...we'd have a blast.
44. The guy you would want to be a spy with...
Cary Grant/Devlin (Notorious)/Roger Thornhill (North by Northwest)/Peter Joshua (Charade) - he's Cary Grant....suave and sophisticated with cat-like agility, we'd never get caught and we'd enjoy every dangerous minute of it.
45. The guy you'd ride off in to the sunset with...
Ewan McGregor - he has many wonderful roles but basically, yeah, just Ewan works for me. Adventurous and romantic is the way to go.
Fin