My favourite film is

"LOL (Laughing Out Loud)"

realised by

Liza Asuelos

with
Sophie Marceau and Christa Theret.

In this film there's fun, love, music and friendship.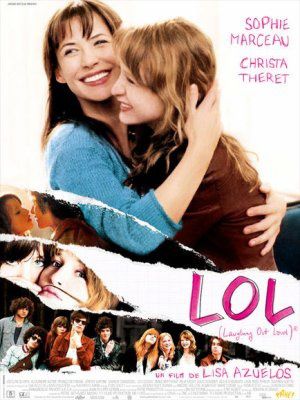 Lola (Christa Theret) surnamed "Lol" is the girl of Anne (Sophie Marceau). Her boyfriend, Arthur, provoked her because he saids, he tromped her with a girl over summer so Lola saids like him !

But it isn't real...
The dialogue in between Lol and Anne is very difficult because Anne views Lola as a kid. For exemple, Anne meets her ex-husband and she meets a police-man. Lola has a life very difficult but fortunately her friends are there for it argue !